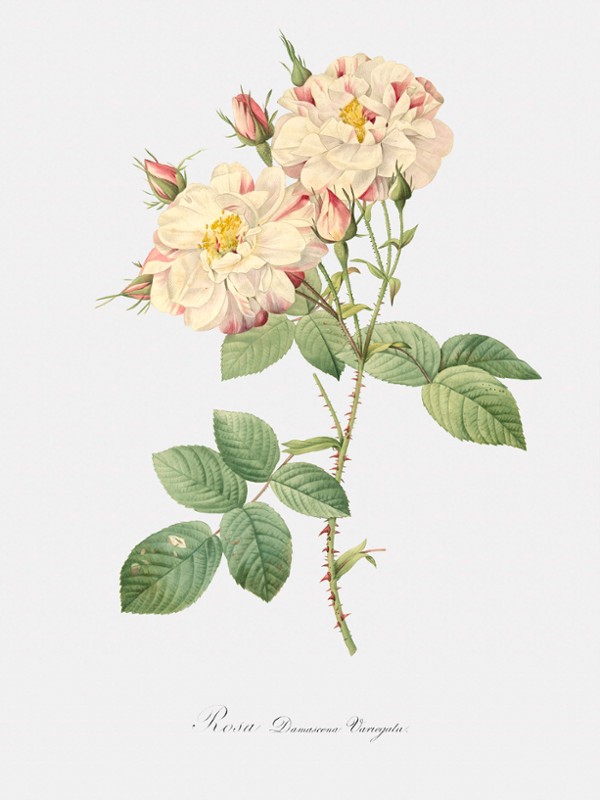 Gallery-Quality Vintage Rose Prints
Vintage rose prints evoke beauty, royalty and love. These symbols have been present throughout art history—from Roman paintings and Marie Antoinette's portraitures to Salvador Dali's modernist art and Andy Warhol's pop flowers. But if there's something that can bring us back to the roses' innate beauty, it's the botanical rose art prints.

Made in the USA

Secure payment

Fast delivery

Satisfaction guaranteed
Bring Redouté's Rose Art Prints into Your Wall
Our rose prints were created by the Belgian painter Pierre-Joseph Redouté, possibly the greatest botanical illustrator of all time. He was fondly called "the Raphael of flowers," thanks to his soft, fresh, and delicate approach to botanical rose illustrations. Each of his works has been digitally restored by our conservators to its original brilliance. Now, you can have Redouté's art prints in your home or commercial space. Classic Prints Gallery is here to make that happen.
Besides restoring Redouté's rose prints digitally, our team does professional printing and framing. Pick the piece you want to have in your space, and we'll arrange everything. We'll assemble the rose prints in handcrafted frames. Then, we'll ship them to your doorstep, complete with hook and nail. You'll receive them masterfully crafted and ready to hang.
Gallery-Quality Rose Prints Without the Gallery Prices
Redouté's botanical masterpieces deserve a space in your gallery wall, and we're here to make sure you do that without breaking the bank. After all, fine art doesn't always have to be costly. Our vintage rose prints are gallery-quality, but not at gallery prices. We've kept our prices competitive so more people can enjoy Redouté's masterpieces and the innate beauty of roses.